In the early 1980s, Honda, Yamaha, Suzuki and Kawasaki all rushed to bring us their versions of what a turbocharged bike would be. The premise was simple: to deliver 1000cc power with middleweight handling – the best of both worlds. Honda and Yamaha were first out of the starting blocks with the CX500 Turbo and XJ650 Turbo 1982, followed by the Suzuki XN85 in early 1983 and Kawasaki with their 750cc Turbo later the same year.
As it turned out, while performance was increased, so was weight and complexity. Added to that the extra cost in research and development, passed onto the consumer outweighed the minor upgrade in power at the back wheel. In the end, the 1983 Kawasaki Turbo was the one acknowledged as the best, but was quickly thrown into the shade a year later by Kawasaki's own water-cooled GPZ900.

Manufacturers never stuck their toe in the forced-induction water ever again… until 2015. Kawasaki dropped their supercharged Ninja H2 bombshell on an unsuspecting public. Not only was this high-end sportsbike styled like nothing before, it also offered a true 200bhp-plus power output in the base H2 model. Freed from the constraints of being road-legal, the track-only edition H2R claimed a whopping 300bhp-plus.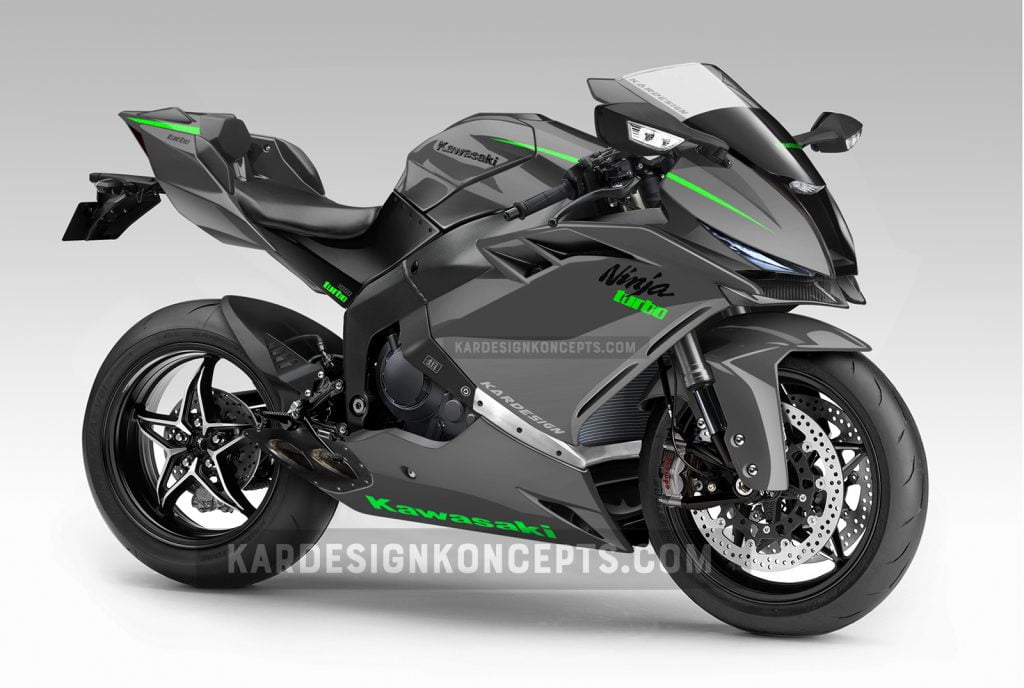 Kawasaki were keen to recoup their years of R&D into the H2 and H2R and quickly followed up with the sports touring Ninja H2SX in 2018 and the naked Z H2 in 2020. So with the success of the supercharged H2 series of bikes and ever-stricter emissions regulations causing manufacturers to re-explore turbocharging (check out Suzuki's turbocharged Recursion concept, rumoured to be in development), we wonder if we could we see the return of the turbocharger on a Kawasaki?
Check out the video below and leave your thoughts in the comments section!
Join in the discussion over at Instagram! https://www.instagram.com/kardesignkoncepts
Or find us on Facebook http://www.facebook.com/kardesignuk