Forget your Panigale V4s, your updated Africa Twins and supercharged Ninja H2 SX hyper tourers for a moment, just kindly send one of these our way, please. Unveiled at EICMA show in Milan today, this Honda CB4 Interceptor concept has us all drooling. Created by Honda Rome's R&D department, the concept has a distinct cafe racer/endurance vibe and is blessed with a profile that looks just right. While the engine is based on the competent and gutsy CB1000R, the sleek styling and creative detail touches is what has caught our imagination.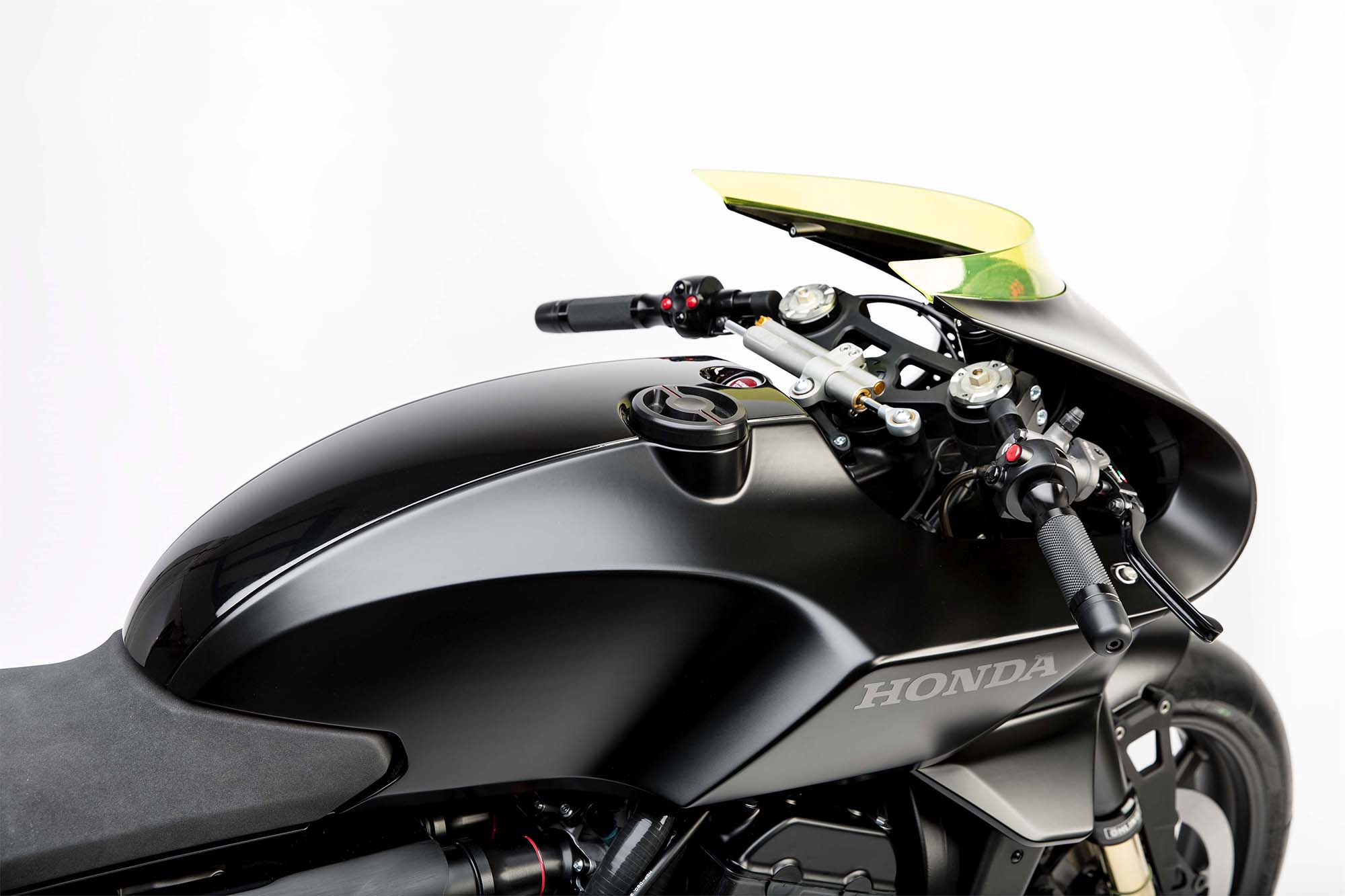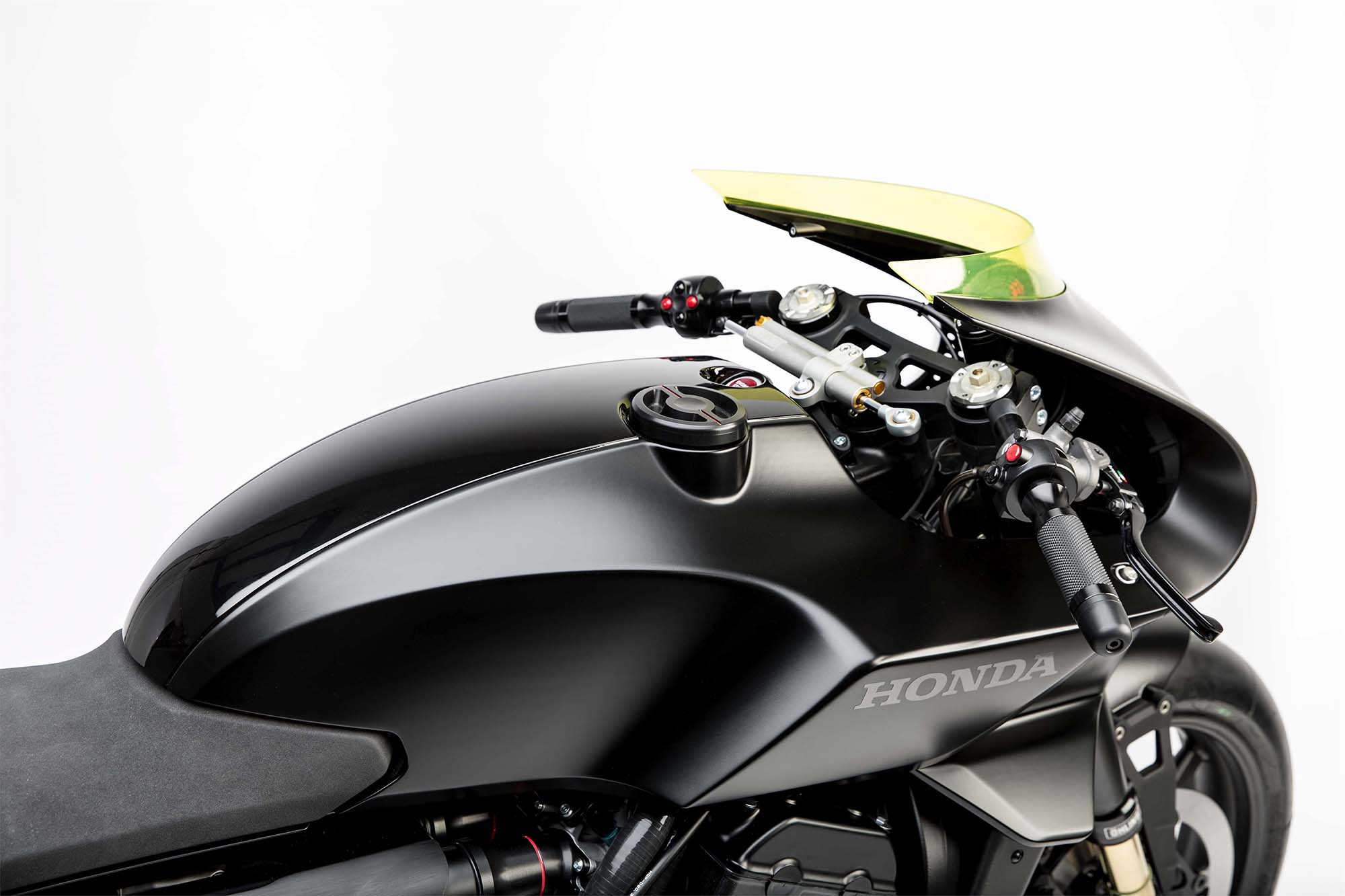 In place of where a traditional headlight would sit is a fan that powers the touchscreen dash with the actual headlight looking more like a ringflash, circling around the perimeter of the fan. A start button, more typically seen on sports cars, sits in a recess at the front of the fuel tank. The tiny screen looks like it would flip up enough air to take the weight off wrists and we absolutely adore the nod to the original FireBlades from the 1990s in the drilled fairing holes either flank of the cowl. They were originally intended to reduce resistance when flicking the bike from side to side, but here they're more likely to suggest a sporting prowess to the bike.


The single-sided swingarm may add a little weight but the trade-off in aesthetics is worth it in our book. Almost as if to allow your eyeballs to fully appreciate the view of the back wheel the exhaust routes under the tail unit, before exiting out of the back.
Honda reckons it combines "elegance and sportiness while leaving room for a futuristic technology integrated into the flowing design lines". Whatever that means, our collective juices are flowing and we'd love to see a production version of this sitting in our garage next year.
What do you think? Let us know on our Facebook page