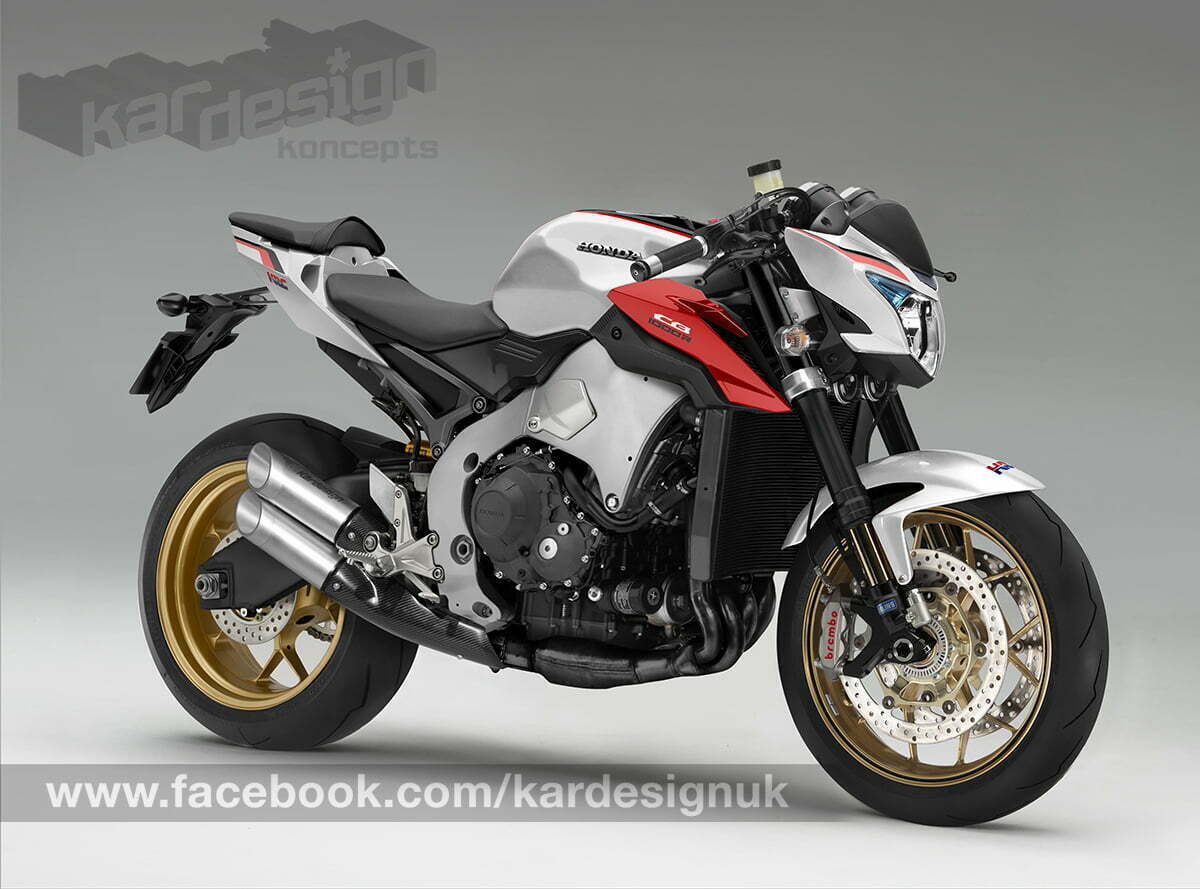 Honda desperately needs a super naked to go up against the likes of the Aprilia Tuono V4 and Yamaha MT-10, and they don't currently have one – but that might be about to change… While a decent bike in its own right, the CB1000R born in 2008 hasn't set the world alight like a Fireblade-based motorcycle should and is due a replacement. Motorrad magazine and Motorcycle News (MCN) both believe Honda are about to launch a naked Fireblade next year as both titles have asked Kardesign to do the business with a kick-ass CGI visual… and we think we've delivered. With subtle differences in four slightly different versions, it gives us a mouth-watering idea of what we can hope for, and expect next year.

Based on the current 2017 Fireblade, we'd imagine Honda will take the usual route when building a naked bike from an existing sportsbike. That is, re-tune the engine for less top end and more mid-range grunt and as top speed is less crucial combine that with lowered gearing, though we'd still expect a healthy dyno figure in excess of 170bhp. The exhaust will likely change too – we've imagined it with a retro shotgun-style exhaust as seen on the CB400 concept, a stubbier version of the existing Fireblade can, and a shorty underbelly type as used on the likes of the CB650.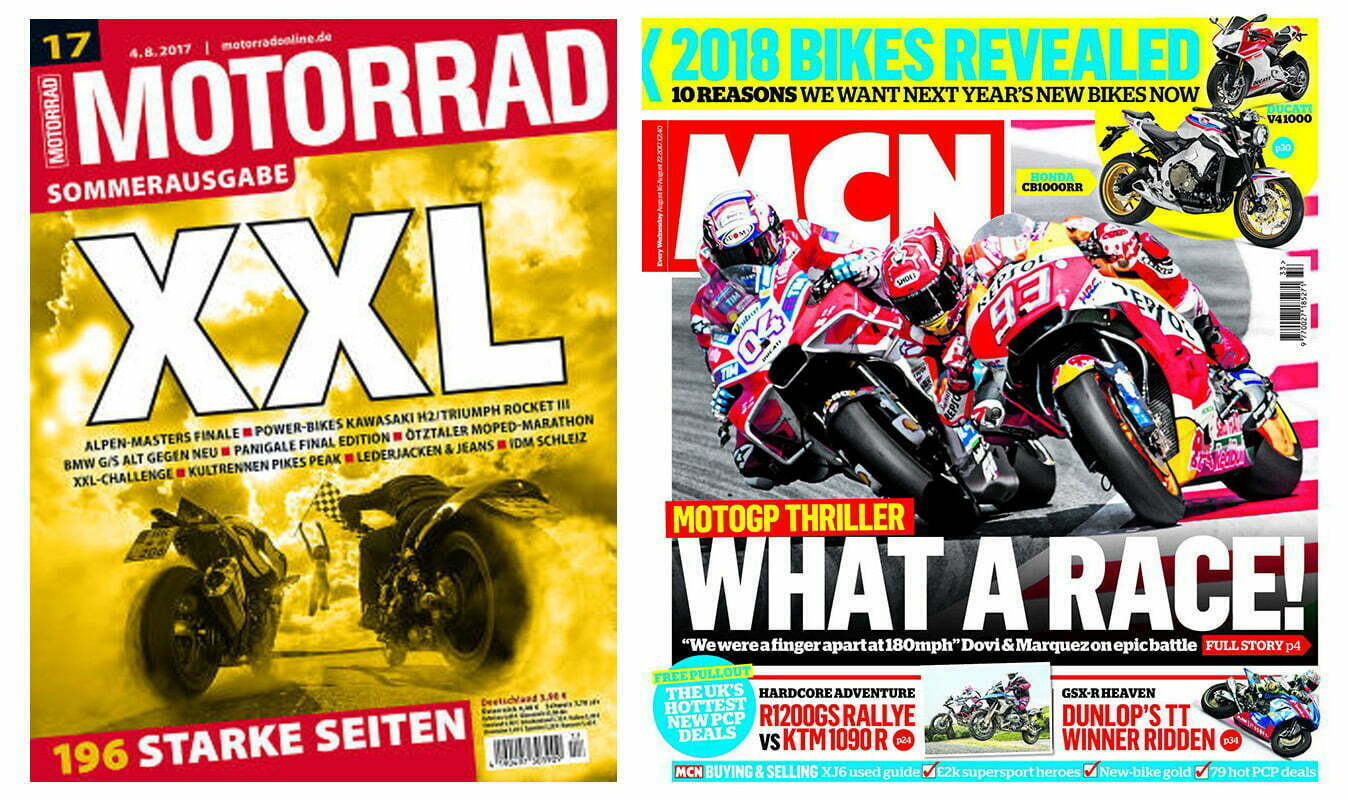 Using the same frame, swingarm and wheels to minimise production costs, the only major chassis changes we'll probably see are the higher, wider handlebars and possibly slightly lower footrests. There will likely be a single headlight up front too, though whether it has a small cowl or not remains a mystery so we've created one with and without. Suspension is an area Honda may try and reduce costs so the Ohlins units from the SP version will be left on the shelf for the still-competent Showa items though these may well make an appearance in a later SP model.

For more info and images, check out the latest issue of Motorrad and MCN.