With the official world reveal of the long-awaited Suzuki Hayabusa due on 5th February, (mildly compromised due to a promotional video leak this week) it occurred to us that if Suzuki think there's room for a hyperspeed supertourer, and Kawasaki believe the same with their H2SX, then surely that other, previous record holder for the world's fastest production bike – the Honda Blackbird – could be making a comeback?
It's not that much of a stretch to think the world is big enough for another ludicrously quick straightline superbike. There are plenty of motorcycles that don't make sense in today's over-surveillanced world, a society where every other car in the UK has a dashcam, ready to make your numberplate famous on Facebook on the "Idiot drivers" group. Most litre-sized superbikes can break the national speed limit in first gear, and all in second gear, but we still buy them.
We've always had a thing for the World's Fastest Production Motorcycle. In recent times it was the 1990 Kawasaki ZZ-R1100 with its induction noise, growling all the way to the top of the pile at 170mph. It held the title until 1996 when the Honda CBR1100XX Super Blackbird came whistling by at 176mph. The Blackbird itself was knocked into second place after 3 years by the first generation Suzuki Hayabusa. Despite minor updates including fuel injection in 1999 and a digital display in 2001, the last Blackbird rolled off the production line in 2006.
Honda re-entered the sports touring market in 2010 with the competent and comfortable VFR1200, though there was no mistaking it wasn't looking to break any speed records just by looking at the styling which was definitely more touring than sports. This was backed up by a recorded 155mph top speed, according to MCN.
So, with Suzuki giving their long-standing Hayabusa its refresh this year and that other now-established hi-speed autobahn blaster, the supercharged Kawasaki H2 SX, also chasing long sunsets luggaged-up, surely Honda could rejoin the party and make it the three-way party it was during the 90s?

To make it easier for you to imagine such a beast, Kardesign created a Blackbird concept in 2009, then refreshed it in 2013. Then again in 2017… and a year later in 2018. Yes, we really, really wanted Blackbird to build it! They made the VFR1200 instead…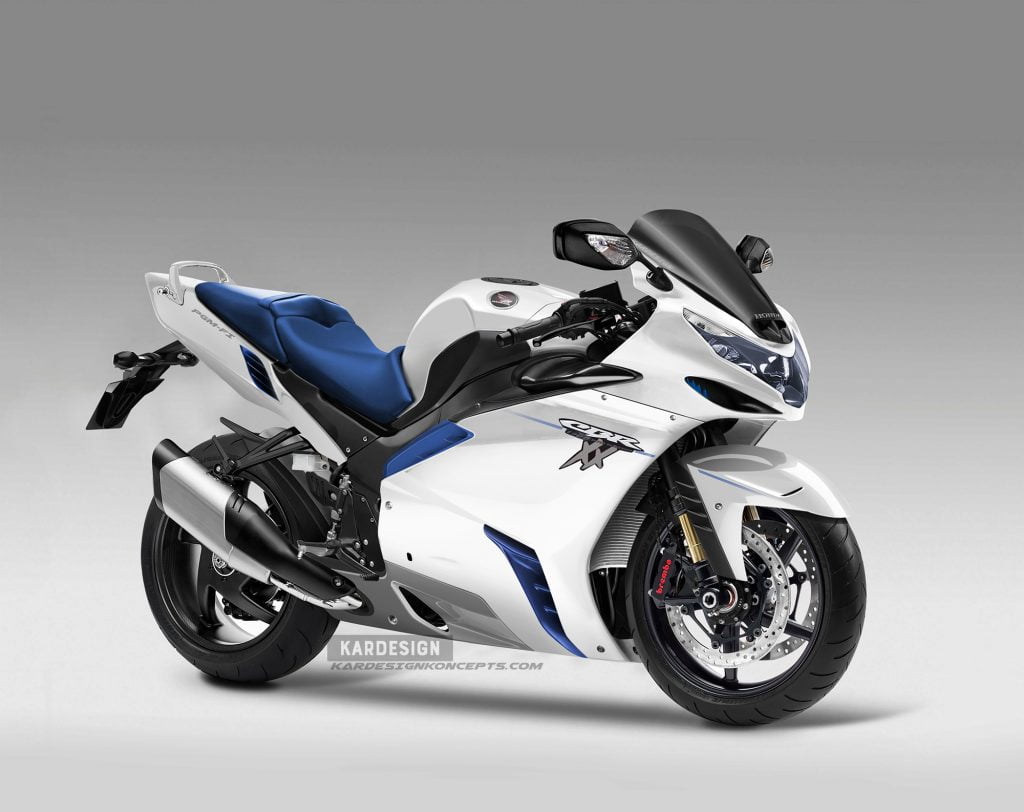 Our concept would be 1300cc, still as sleek as the American spyplane it's named after and feature a look that has been strangely, coincidentally, replicated by the 2021 Hayabusa… hmm.
What do you think, should Honda reopen he Blackbird case file again? Or should they let sleeping birds sleep? Let us know on Instagram or Facebook! (opens in new window)