It's been one of my most popular concepts to date – a modified MT-10 with different headlights and bodywork. And now, thanks to a collab between myself and Pyramid Plastics, part of it is now a reality.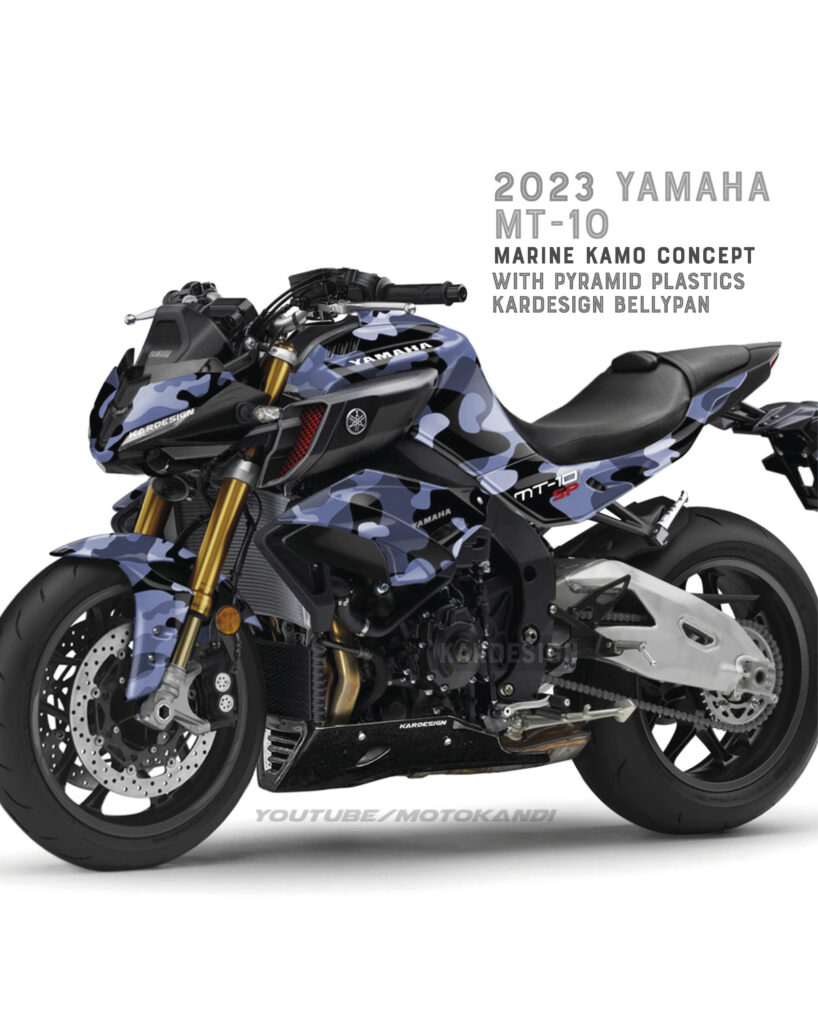 Yamaha's MT-10 is a great bike, with it's crossplane crank engine making that distinctive MotoGP sound wrapped in a real-worl streetbike chassis it's a bike that can do near anything. Corner carving, trackdays, touring, wheelies.. it's one of Yamaha's best-selling streetbikes for a reason, especially as it comes in at an affordable price point when compared to other supernakeds.

But I've always thought the MT-10 lacked something in the aesthetics department, so I created dozens of designs reworking the looks of the bike- from different headlights to a sleeker tail unit and even winglets, I've spent many hours obsessing over the details of the bike to create well over 100 concepts.

There is ONE thing they all have in common though – they all share the same long concept bellypan to hide the visual scruff under the engine, and it is this bellypan that I have recieved SO many emails and even phone calls about. "Do you sell it?" is the #1 most popular question.
Until this week, the answer was "no, sorry… it's just a digital concept".
That has all changed now. UK-based Pyramid Plastics have been making aftermarket bodykits for as long as I can remember. Known for their quality products they serve a market of thousands of bikers around the world, keen to make their bikes that little bit more individual to suit their own tastes. Pyramid Plastics were fantastic to work with on this project, liaising every step of the way we worked together on multiple versions of the bellypan to ensure it was as true to the original vision as possible but also catering for the realities of the product fitting well without any compromises in quality.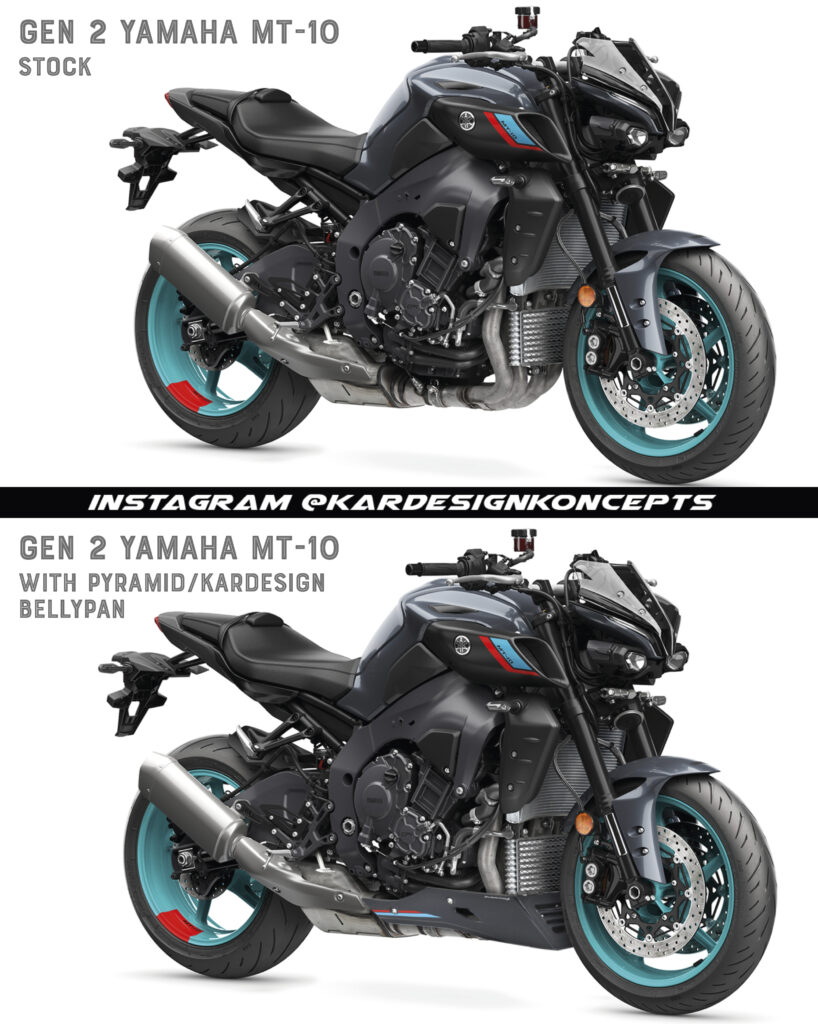 The final production bellypan is a work of art that looks like it should be standard fitment on every MT-10. It blends in neatly with the lines of the bike and serves to smooth the airflow as well as protect the downpipes from everyday road crud. To my knowledge, it's also longer than any other aftermarket bellypan out there.
Available in several colours to match the standard paintwork, MT-10 owners can order it on Pyramid Plastic's website here.
Use code KARD10 for 10% discount on your bellypan order
Let me know what you think on my Instagram and Facebook pages.