Honda just unveiled their Hornet 1000 at the EICMA show in Milan, and it's left people divided over whether they've gone far enough to truly upgrade their latest naked streetbike to supernaked status. So I decided to redesign it the way it maybe should've been.
But first, back to the new Hornet 1000… Looking like a beefed-up version of the 750 Hornet from last year, Honda appear to have addressed criticism of the headlight design by taking some styling cues from the Fireblade 1000RR – something I'd already done in previous concepts. Instead of the single headlight unit that looked like it came from the CB500F parts bin, we've now got an array that is part Fireblade, part Ducati Streetfighter, and it adds that little bit of aggression the 750 lacks.
Of course, Honda being Honda, the bike looks a little tame elsewhere. Gone is the classy single-sided swingarm, detachable subframe and distinctive exhaust from the CB1000R, the winglets from the front of the fuel tank section have disappeared too, as have the vents in the tail unit of the 750 Hornet. I wouldn't be surprised if Honda were looking to come in at a lower pricepoint than the opposition, they certainly look like they've cut a few corners with the bike to build it at a more affordable pricepoint, much like the CB750 Hornet. It might be a shrewd move if it comes in cheaper than the BMW S1000R, Suzuki GSX-S 1000 and Yamaha MT-10.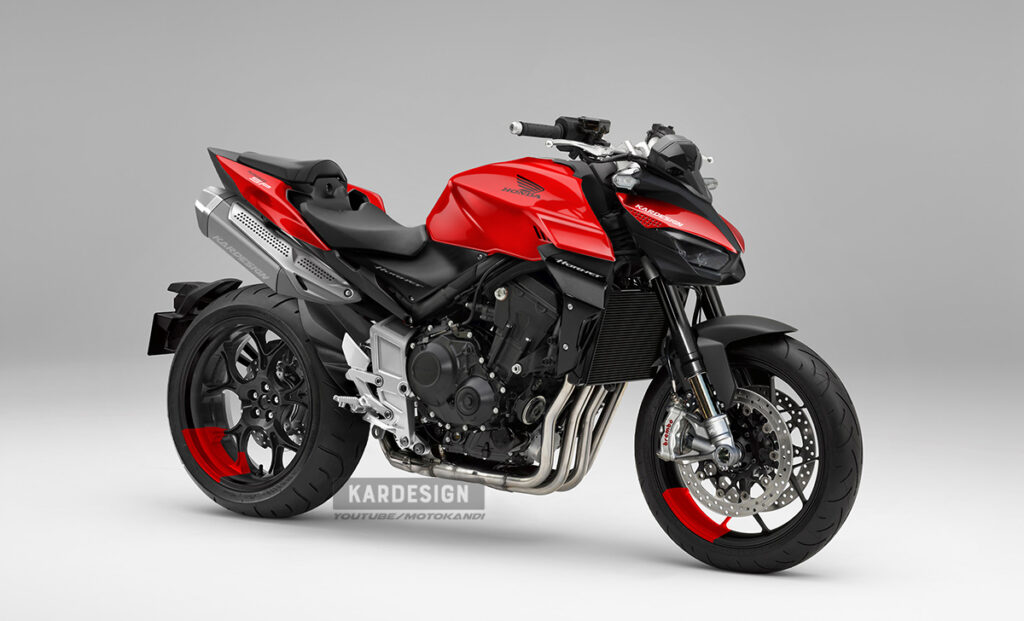 The engine is rumoured to be based on the 2017 Fireblade, and the only horsepower figure quoted is that it will be "over 147bhp". As that Fireblade was a 189bhp machine, a detuned figure of around 170bhp would not be unreasonable if much of that was to bump up the midrange power.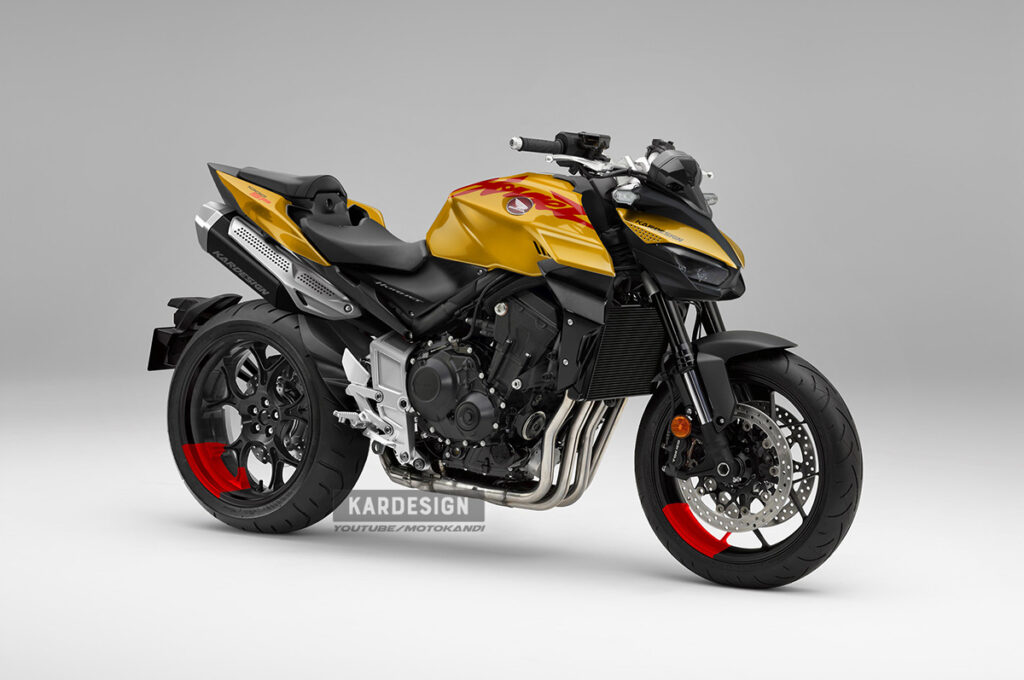 But, in my head, I'd have loved it if they had an SP version up their sleeves, a bike that wasn't built to please the accountants, but instead was designed to appeal to the fans, to the hooligans. A bike with all the trimmings. A bike with nods to both the Fireblade, Hornet and CB1000R, with single-sided swingarm, hi-level exhaust, sidepanel and fuel tank in homage to the original Hornet, and drilled holes in the headlight cowl as a tribute to the original FireBlades of the 1990s. What do you think? Let me know on Instagram or Facebook
HONDA HORNET 750 OWNERS
Use my code: KARD10 and get 10% off a Kardesign/Pyramid bellypan for your bike!
PYRAMID PLASTICS