Think of an iconic Honda 80s or 90s motorcycle and it's likely that your head will imagine a six-cylinder CBX1000, foxeye Fireblade… or the multiple race-winning VFR750R RC30. Super exotic, all 3000 units of the homologation special RC30 V4 superbike were hand-built by Honda's racing division, crafted with all the attention to detail that suggests. If any motorcycle was built with love, this is the one. Check out the promo video below and you'll get an idea of where Honda were pitching it.
In 1994, Honda were keen to recreate the racing success of the RC30 and unveiled the RC45 – a successor which despite technological advancements failed to set the world alight the same way the RC30 did. Both the salty initial £17,000 purchase price and a lack of race success meant less than 600 bikes were built with some languishing discounted on the showroom floor. Nowadays however, much like the RC30, they're highly desirable and you'd be lucky to pick one up for less than £30,000. (tip – get a 400cc NC30 or NC35, the same aesthetics and a lot of the same riding experience with less of the worry or pricetag)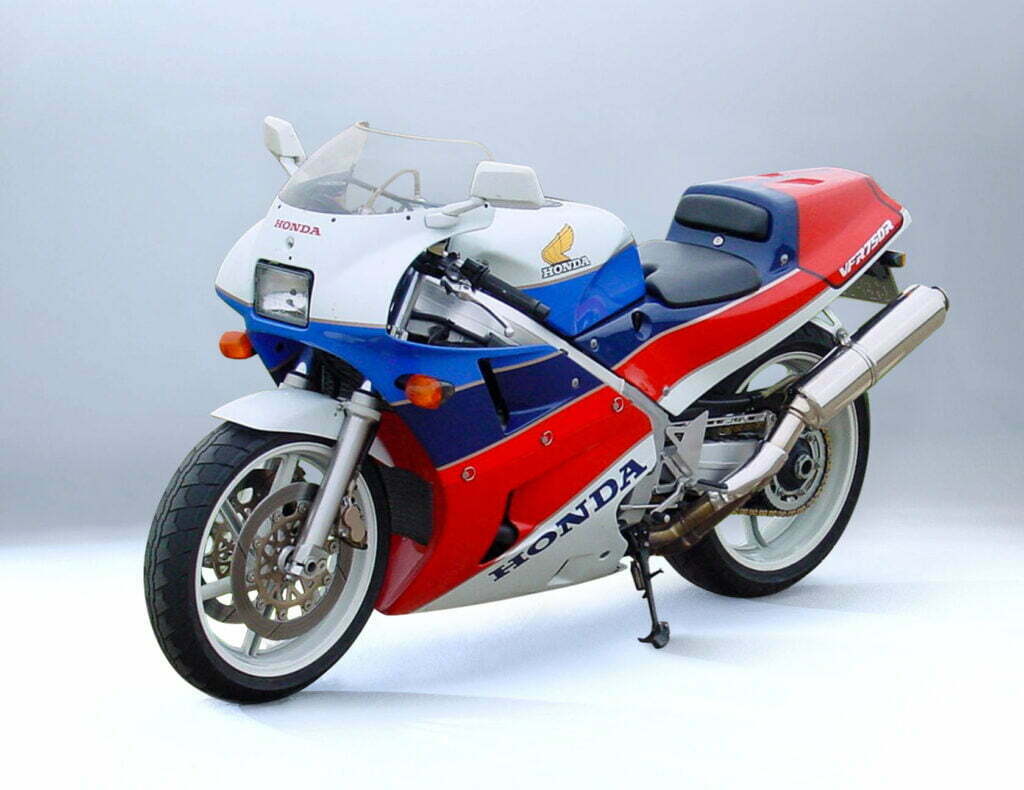 It would be two decades before Honda revisisted the high-performance V4 sportsbike market, instead focussing on the inline Fireblade and CBR600RR. But when they did they really pushed the boat out with the MotoGP-spec RC213-V. In fact they pushed the boat so far barely anyone this side of a hedge fund manager could get on it with the eye-watering purchase price of £140,000, and that's without the full power racekit that would set you back a further £15,000.
No doubt an impressive technical marvel, the RC213-V however is not a machine for the people at that ludicrous price point and is, sadly, irrelevant to the majority of riders. Meh. Go sit on the naughty step, Honda.
But what if Honda produced a bike for the masses? What if that V4 sportsbike was powered by a spicier version of their outgoing VFR800 powerplant? What if that bike was wrapped in a capable, mass-produced chassis, dressed in some sleek new bodywork and painted up in the classic RC30 paintscheme? What if that bike didn't require the sale of a kidney, but instead came in at a Ducati Panigale V4 pricepoint?
Here are some ideas of what Honda could be making. Which do you prefer? Let me know over on Facebook or Instagram.